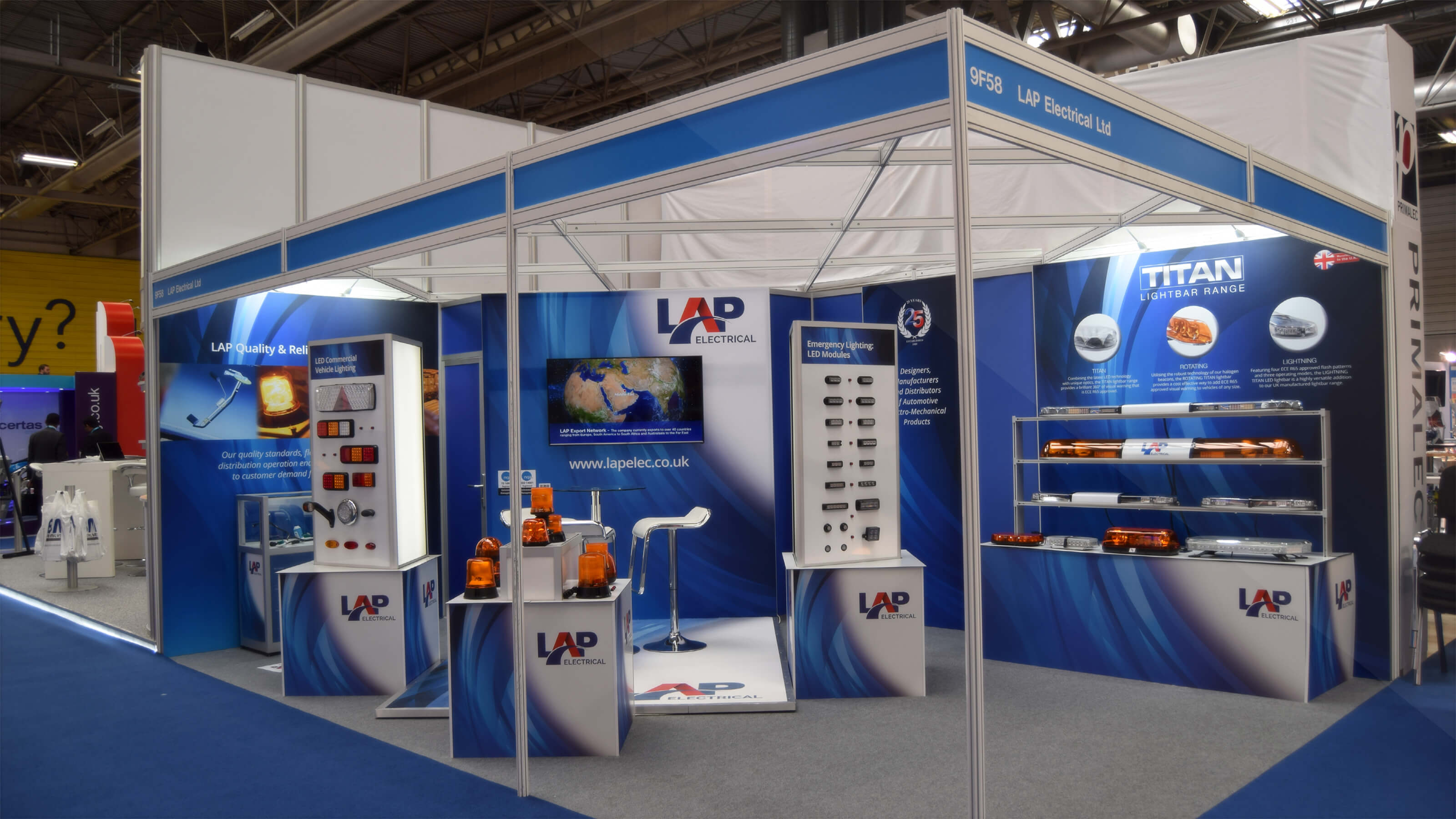 Re-Branding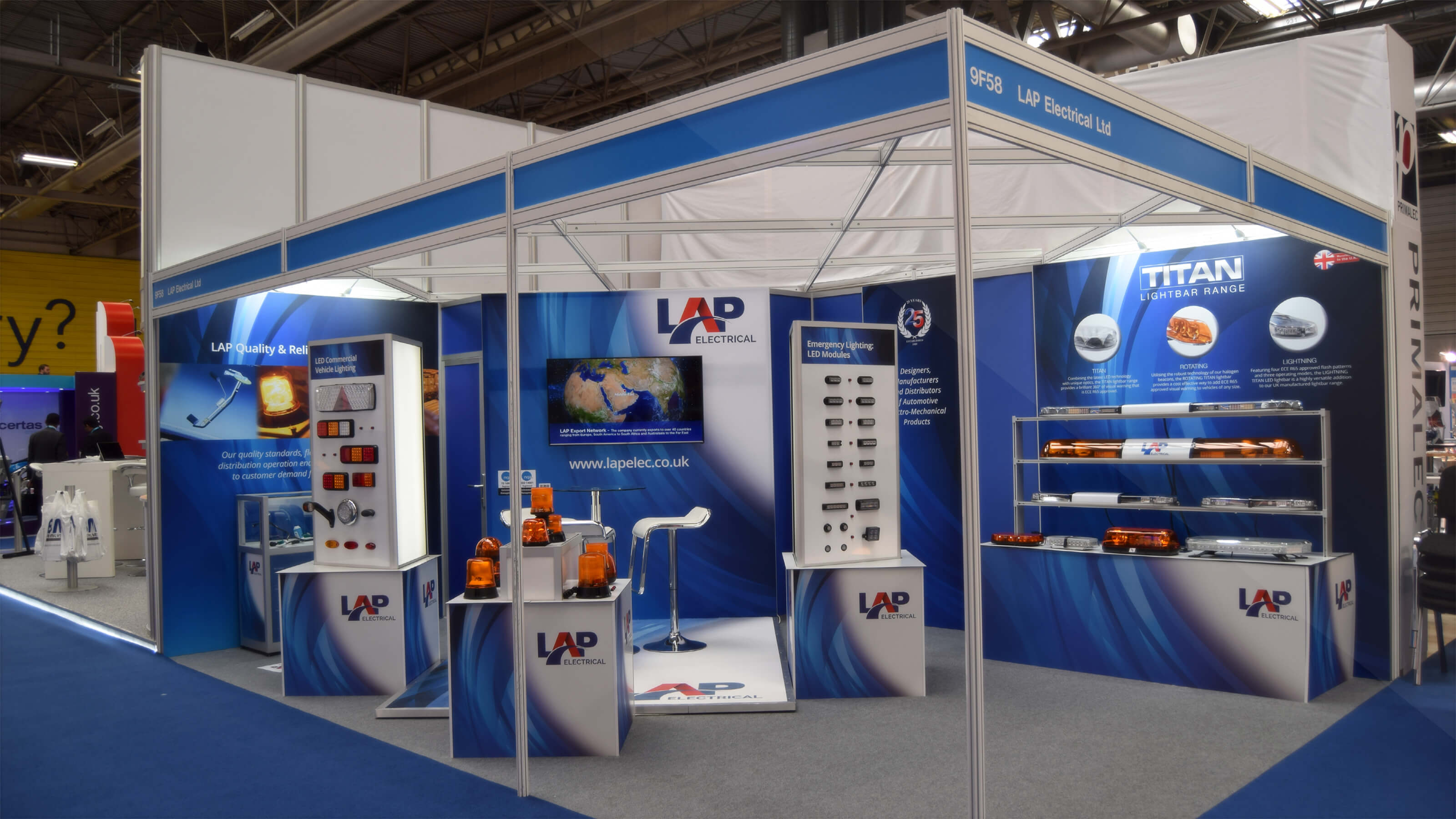 LAP Electrical is a UK based manufacturer of high quality automotive electro-mechanical products. They are an established name in the development, production and distribution of emergency warning lighting & safety devices, including LED beacons, lightbars, reversing CCTV systems and back up alarms. With over 25 years' experience in the OEM and aftermarket sectors.
---
Brief:
LAP wanted a complete re-brand of the company, a new corporate identity, to also include all internal and external materials, exhibition stands, signage, stationery, advertising, work clothing etc.
Process:
We were given a three-month window in order to design a new corporate identity, exhibition stand, internal and external signage, packaging and stationery, together with new workforce garments for all the staff.
The launch date for the change - over, was to coincide with the first day of the Automechanika Show at the NEC.
We began with the logo which gave us a colour palette and style which was used across all print and digital design. LAP wanted to portray their "Britishness within a global market". We began with the logo and its approval, before applying it across all print and digital design. Finally creating a brand identity for the company that fulfilled the brief of emphasising the company's very Britishness in a global market.
What the client says:
"We have been working with Setsquare for a number of years and have been very happy with the results of our recent re-brand. They have produced creative and relevant designs to a relatively tight roll out schedule.
We have received many positive comments from our Industry colleagues, when we launched our new look and exhibition stand at the recent Automechanika show at the NEC."
Paul Greenfield, Managing Director - LAP Electrical